Go with the Flow Together
We'll teach your TEAM how to have fun developing greater self-awareness, while also team building and bonding together as they learn how to maximize and sustain high performance on and off the court with the cycle syncing tools included here!
Does your team suffer from PMS and appear emotional and moody throughout the month?
Hey Coach! It's doesn't have to be as hard as it's been in the past. We have the experience and science to teach our athletes how to make better decisions for their bodies.
Despite PMS and the hormone cycle currently being a taboo topic of discussion, Go with the Flow has been created with a mission to normalize this conversation.
This team and group style course is meant to help your individual athletes gain greater self awareness and confidence, provide the team with a positive opportunity to communicate and be better together, and learn the effective application of the cycle syncing tools taught in this course.
Go with the Flow As A Team
With weekly Discussions and monthly Go with the Flow webinars, you and your team will have the opportunity to learn more about yourself and each other, while building self-awareness and confidence!
INTRODUCING...
The BETTER way of Cycle Syncing for YOUR TEAM
CONNECT WITH YOURSELF & YOUR TEAMMATES
Everything is just a little bit easier when we do it together. Take Go with the Flow as a group or Team! We'll teach you how to:
Track your hormone cycle so you better understand your emotions and your body

Understand how your emotions may affect others around you

Use targeted nutrition choices with some basic cooking tools and new recipes to try

Cultivate a connected culture where self-awareness and open discussions are supported and encouraged
It's time to BUY IN - do it as a TEAM! It's gonna be WAY more FUN!
Hormone & Awareness Tracking
Get to know yourself better with the daily and weekly tracking tools provided in this course. You'll develop self-awareness and confidence by learning how to tune in to your body.
Nutrition & Cooking Basics
Learn how to integrate targeted food choices into your diet that can help regulate the natural changes throughout your hormone cycle, so that you feel better and play better!
Phase 1 - Menstrual
The Queen B... Everyone woman knows about her period, but did you know it doesn't have to be that bad??? Yes, you can feel better even during menstruation.
Phase 2 - Follicular
Learn all about the follicular phase and what's important to pay attention to at this time in your monthly cycle.
Phase 3 - Ovulation
Learn what happens in your body during the ovulation phase.
Phase 4 - Luteal
Gain a better understanding of the luteal phase and how you might feel during this time.
Weekly Discussions & Monthly Webinars
The weekly Discussions included in this course were created with the team and group community in mind.
Discussion prompts are provided as a tool throughout this course to encourage and empower you and your teammates to share with each other, but SURPRISE - we've added a BONUS FEATURE of monthly Webinars inside the Go with the Flow Community, courtesy of Be Better!
Each team and group enrolled in this course will receive FOUR Live Webinar Access dates within the GWTF Community. These sessions will include a summary of key points from the curriculum by a certified Be Better Instructor, as well as an opportunity to ask any and all course questions in a live setting!
We can't wait to connect and go with the flow with your team!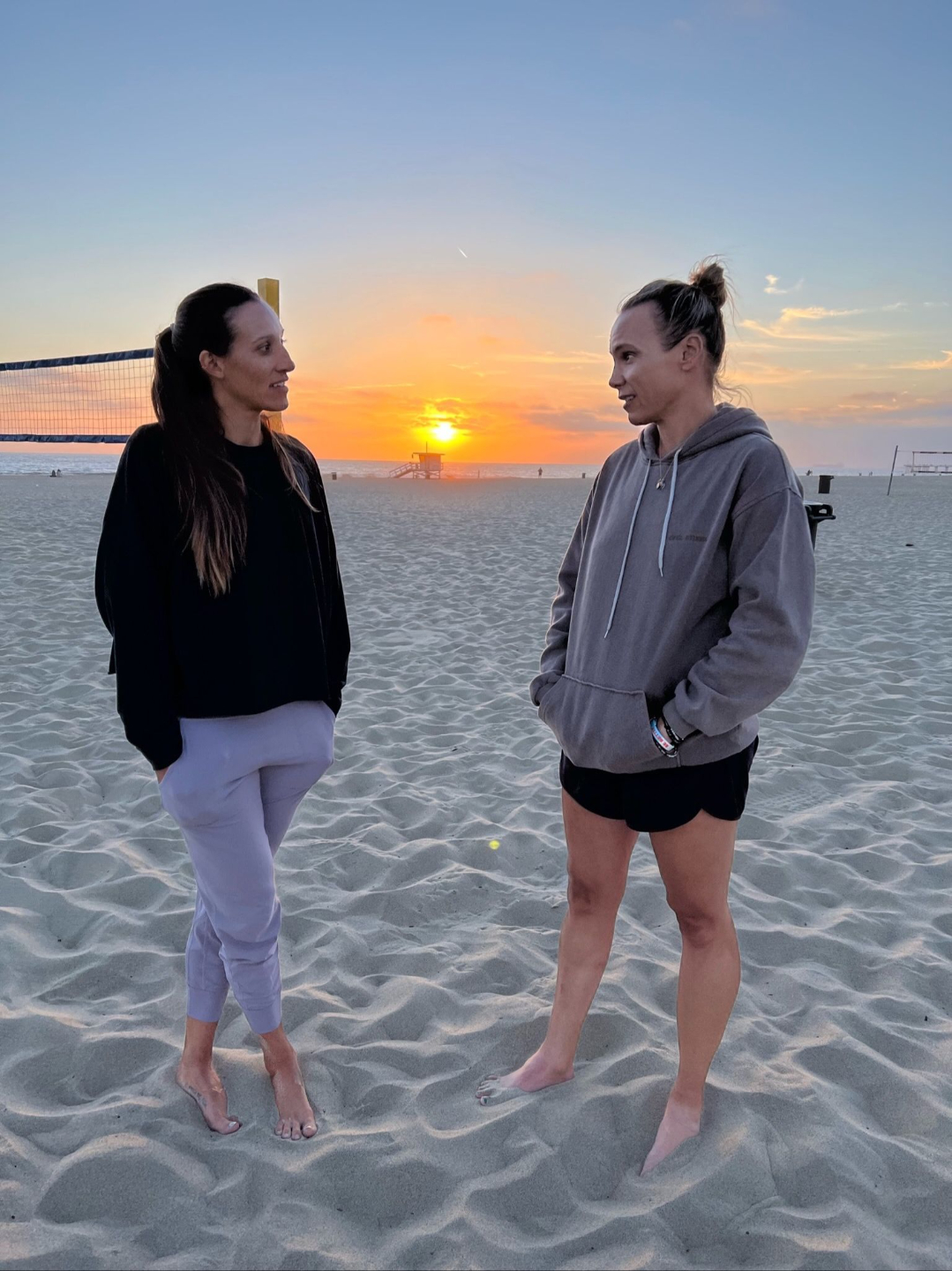 A Personal Note from Course Creator, Kahlee York:
"For current college athletes and hopefuls, women in sport or not, GWTF is here to teach you all the things you should've learned about your body to perform better, feel better, and ultimately live better! Join us in learning how your hormone cycle affects your nutrition, energy levels, focus, training, and performance; all the while developing skills necessary to be successful in college and sport.
Join our community and make an otherwise overwhelming process easier. With education and guidance, learn how easy it is to create your flow.
Find that as you go with your flow you direct where you grow."
"As a former NCAA DII dual student-athlete and current women's volleyball coach, the nutrition, exercise, and lifestyle information taught in this Be Better course is something I wish I would have known when I was a competitive athlete. I believe that each and every female athlete needs this course to learn about herself and better Go with HER Flow! And every coach should get this for their team too!"
Ashley Clark
IS THE TEAM COURSE RIGHT FOR YOUR PROGRAM?
Have you had athletes miss practice due to severe PMS symptoms? Do you notice any emotional patterns or moody behavior at certain times of the month or season? Are you disheartened by the lack of self-awareness coming out of the next generation and recognizing their desperate craving for human connection and deep relationships?
Coach, if that sounds like your team, then it's TIME to utilize Go with the Flow in YOUR program!
We'll help your group, team, school, or program learn how to build self-awareness, listen to their bodies, use nutrition as a tool, communicate better, and gain greater confidence through sharing thoughts and feelings with each other, all while they are figuring out how to maximize and sustain the high performance required to be successful.
GET MY TEAM STARTED!
Ideal for female sports programs, schools, teams, or small groups:
Are the results guaranteed?
How many people will be in each group coaching Webinar?
Do you offer any special pricing for school programs?
I loved this course for my athletes, do you have anything for a Coach?